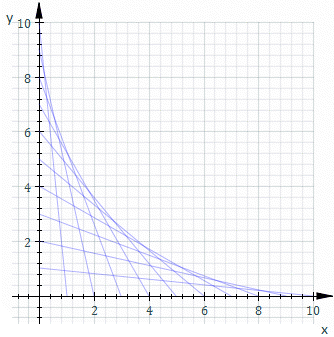 Figure 1: Creation of an envelope.
In mathematics, an envelope is a curve that is tangent to a family of lines or other geometric shapes.[1] Figure 1 shows the creation of an envelope from a family of lines. Manipulative shows two blue lines that are envelopes for a family of circles. Click on the blue points in manipulative 1 and drag them to change the figure.
Manipulative 1: Envelopes of a family of circles. Created with GeoGebra.