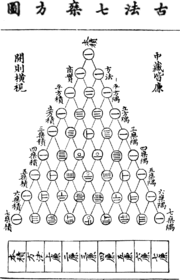 Figure 2: Yang Hui triangle published in 1303 by Zhu Shijie.

Click on the image to see a larger version.
Pascal's triangle in the western world is named for the French mathematician Blaise Pascal. However, it was studied earlier in India, Persia, China, and Italy. See figure 2.
Properties of Pascal's Triangle
The sum of the numbers of each row is twice that of the previous row.
The first number after the 1 in each row evenly divides all the other numbers if and only if the first number after the 1 is a prime number.
The 'shallow diagonals' of Pascal's triangle add up to the Fibonacci numbers. See figure 3.
The equation for Pascal's triangle is

where n is the row number and r is the column in the row.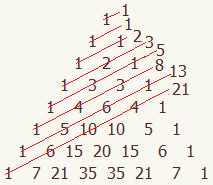 Figure 3: Shallow diagonals of Pascal's Triangle